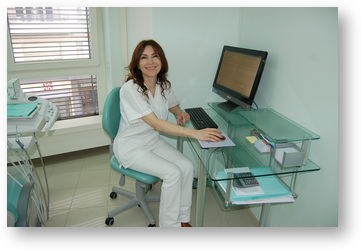 Docteur Voula Theophilou
Dental Surgeon

Cabinet of Molard Sadfi and Schneuwly
Passage du Terraillet 20, 1204 Geneva
+41 22 311 7471
To arrange an appointment with Dr Theophilou , please call :
Or alternatively contact us by email using the form on this site - click the link 'Contact'.
Please do not use the email form for emergencies - in an emergency outside of normal hours, please call  +41 78 860 8901
Cancellation and Missed Appointments
Since we may turn away other patients to hold your appointment, please advise us as soon as possible, preferably with at least 2 working days' notice, if you cannot keep your appointment.
This allows us to offer these appointments to others .
We thank you for your co-operation.